SEO, Webdesign und Digitales Marketing
Neben unseren günstigen komplett Suchmaschinen Optimierung und Web Design Paketen, bieten wir auch alle anderen Dienstleistungen im Digitalen Marketing an.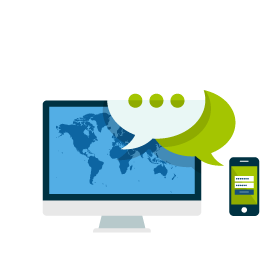 Unsere  Devise ist Transparenz und Beharrlichkeit. Nur dadurch ist Suchmaschinenoptimierung dauerhaft erfolgreich machbar.
Wir sind der SEO Partner dem Sie vertrauen können.
Unsere SEO Spezialisten haben nur ein Ziel. Ihre Webseite auf die erste Seite von Google und  Co. zu bekommen. Wir bieten Ihnen das gesamte Spektrum des Suchmaschinen Marketing an. Angefangen bei unseren Standard SEO Paketen, bis hin zu SEO mit Seite 1 Garantie.
SEO und Webdesign muss nicht teuer sein. Die meisten Agenturen verlangen gerne Preise von einigen hundert bis mehrere Tausend Euros  im Monat. Bei unseren zahlreichen Tests haben wir festgestellt, dass die Leistungen und Ergebnisse oft schlechter sind, als unsere Angebote für 49,- Euro im Monat. Für einen geringen Aufpreis bieten wir unsere Pakete sogar mit einer Seite 1 Garantie aus.
SEO fängt mit der Technik im Hintergrund an, Geschwindigkeit und die Darstellung auf mobilen Endgeräten wird immer wichtiger. Wir gestallten Ihre Seite so das Ihre Seite auf jedem Gerät optimal angezeigt wird. Google hat schon vor einiger Zeit angekündigt, dass Internet Seiten die die entsprechenden Vorgaben nicht einhalten, irgendwann nicht mehr in den Such Ergebnissen auf den ersten Seiten angezeigt werden.   Testen sie hier ganz einfach ob Ihre Internet Seite den Google Geschwindigkeit Vorgaben einhält.  Google Pagespeed Test
O U R    V I S I O N
The most respected Internet marketing agency. We want to change the way businesses speak, listen and share online.
April, 2013
Agency started by web enthusiasts Dominic Benson and Noah Frost in Cambridge, UK.
June, 2013
The company's first iOS app was released and quickly rose to the Top 50!
October, 2013
Established London headquarters.
February, 2014
Our social media optimization services used by some of the top companies in UK.
June, 2013
Our company raised 5 million pounds to build all new social optimisation platform for next generation online marketing.